DATA PRIVACY AND SECURITY POLICY
Statement of Policy
It is our policy to meet fully recognised standards of personal data privacy protection in complying with the applicable requirements of the Personal Data (Privacy) Ordinance (PDPO), and Otherland Limited strives to ensure compliance by our staff with the standards of security and confidentiality prescribed by law.
You acknowledge this privacy policy is part of our Terms and Conditions, and by accessing our websites or using our services, you agree to be bound by all the Terms of Use and understand this privacy policy. Your privacy is important. We strive to provide you with a safe and secure user experience.
We may collect and hold personal data in delivering our services. There may be instances wherein information must be obtained in order to help us provide information and services that are most relevant to you.
Any personal information you provide to Otherland or that we collect from you is maintained and accessible only by Otherland, unless specifically stated otherwise. We may use the information it collects in the following ways:
- We do not sell or trade your personally identifiable information to others. We will not release your personally identifiable information to other organisations without your express permission.
- Non-specific, aggregate data is also used for the purposes of collecting general demographic information, measuring user interests, and analysing the collective characteristics and behaviours. The collection of this information allows us to appropriately change and update this website and our services.
- We may use your information to inform you of changes and enhancements to our content and services.
Links to Third Party Websites
Our websites may contain links to other sites and pages which are operated by third parties. We have no control over the content of the linked websites or the way in which the operators of those websites deal with your Personal Data. You should review the privacy policy for those third party websites to understand the ways in which your Personal Data may be used by those third parties.
Data Retention
All Personal Data that has been collected from you will only be stored for a duration that is relevant to the purpose for which it was processed and for as long as required by applicable law.
Data Security
We take appropriate steps to protect personal data we hold against loss, unauthorised access, use, modification or disclosure. Access is limited to authorised personnel within Otherland only.
Changes to Policy
We may change, modify, make additions to or deletions from this policy periodically. Any modifications to this policy will be posted as part of policy at this website, so that you will always know what information Otherland gathers and how we might use that information.
Interpretation of Terms of Use
This Privacy Statement is written in English and the Chinese version is translated for reference only. In the event of inconsistency between the English and Chinese versions, the English shall prevail.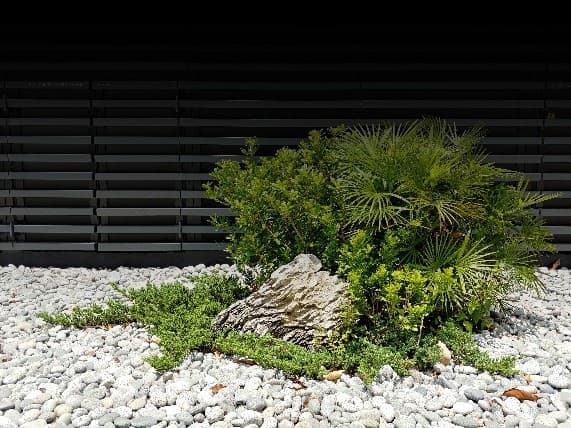 TERMS AND CONDITION
1. These Terms of Use apply to the website of Otherland Limited. By accessing our websites or using our products and services, you agree to be bound by all the Terms of Use and the Privacy Policy.
Use of Information and Materials
2. Unless otherwise stated, all information and materials in this Website are for information purposes only and are not legally binding. Information and materials in this Website are provided "as is" and "as available" without warranty of any kind, either express or implied. In particular, no warranty regarding non-infringement, security, accuracy, timeliness, fitness for a purpose or freedom from computer viruses or otherwise is given in connection with such information and materials.
3. You acknowledge and agree that in using this Website, your telecommunications service provider may charge certain fees based on the volume of data transmitted and/or charge any other fee as may be agreed between you and your telecommunications service provider.
4. A link or reference to any third party company, service, product or website in this Website ("Third Party Services") does not in any way amount to or imply endorsement by Otherland. We makes no express or implied warranties or representations with respect to the accuracy, timeliness or completeness of any information contained within such Third Party Services.
5. Your use of the Third Party Services shall be at your own risk. In no event shall Otherland have any liability of any kind to any person or entity arising from or related to any use of Third Party Services.
Privacy
6. By accessing, registering or using this Website, you are deemed to have read, and fully understand and agree with the contents of the Privacy Policy Statement.
Intellectual Property Rights
7. The presentation and all contents of this Website, including but not limited to names, likenesses, images, illustrations, audio clips, video clips, logos, symbols, marks, products and services, are subject to copyright, design rights, trademark and other intellectual property rights of Otherland and/or other third parties. Unauthorised use of these materials is strictly prohibited.
8. You are authorised to use the content of this Website for your personal or non-commercial use only. You may not reproduce, modify, transmit, store in a retrieval system, copy, license, distribute, publish or use in any manner any content on this Website except for the authorised use.
Limitation of Liability
9. Otherland specifically disclaim any liability for any direct, indirect, incidental, consequential or special damages arising out of or in any way connected with your access to or use of the Website, including but not limited to any loss or damage caused by viruses affecting your computer equipment or your reliance on information obtained through the Website. By accessing this Website, you agree to hold Otherland and its sponsor harmless against any claims for damages arising from any decisions that you make based on the information on this Website.
Third Party Rights
10. You and Otherland agree and acknowledge that (1) they do not intend any term of these Terms of Use to be enforceable by any third party pursuant to the Contracts (Rights of Third Parties) Ordinance (Cap 623); and (2) these Terms of Use shall be excluded from the application of the Contracts (Rights of Third Parties) Ordinance.
Update and Interpretation of Terms of Use
11. Otherland reserves the right to update these Terms of Use at any time without prior notice to you.
12. In the event of dispute, the decision of Otherland shall be final, conclusive and binding.
13. These Terms of Use are written in English and the Chinese version is translation for reference only. In the event of inconsistency between the English and Chinese versions, the English shall prevail.